Ayurveda Kerala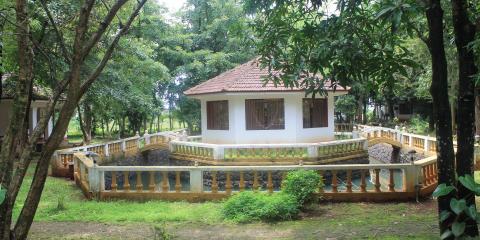 VISION
Our Vision Globalize Ayurvedic Healthcare, Panchakarma Training,Traditional Ayurveda Medicines and Medical Tourism for Holistic Health care.
AYURVEDA
FromTime Immemorial. The Search for Health has been continuous in human life. It led to the practice of natural remedies and hence gave way to the existence of ayurveda .
Ayurveda is the traditional holistic health science from India. It stands unique from all other modern medicinal systems. This holistic science etc
KERALA
India is the origin of Ayurveda and mother for many cultures. Kerala in India has the distinction of practicing not only Ayurveda but also most of these cultural forms over the centuries and nurturing them. Kerala is also bestowed with beauty of nature and is ACLAIMED AS destination for AYURVEDA. That is why it is fondly called "God's Own Country" .
THRISSUR - In central Kerala is the Basin of traditional Ayurveda and is the cultural capital of Kerala.
SREYAS HEALTH- Ayurvedic Panchakarma treatments in hospital.
Ashtangavaidyam Ayurvedics:-Export of Ayurvedic Products.